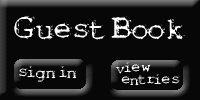 WE ARE A BIKER RELATED 

PRODUCTS STORE IN HISTORIC JEROME, AZ.

IF WE DON'T HAVE WHAT YOU WANT THEN YOU WANT THE WRONG STUFF.

NO BIKES, NO PARTS JUST FUN THINGS LOOKING FOR A HOME.

WE ARE NOT LIKE ANY SHOP THAT YOU HAVE SEEN 

BEFORE

 FOLLOW THE LINKS BELOW TO OUR PERSONAL PAGES

hereJER to JEROME WAS ONCE CALLED THE MOST WICKED TOWN IN THE WEST text.

teFANTASY DECOR             SKULLS

Click SWORD CANES & KNIVES

LADIES VEST & CHAPS

CAPS     GLOVES

LADIES TOPS

T-SHIRTS - HOODIES- MENS SHIRTS

PATCHES, KEY CHAINS, LIGHTERS, PENS & VEST PULLS

KNIVES, SWORDS & FANTASY  JOURNALS

STASH BOXES & DAY OF THE DEAD

OIL BURNERS, INCENSE & DRINKWARE

JEWLERY     BELTS     SCARVES     FLASK     FUNNY SIGNS

AND MUCH MORE

LOCATED AT 302 HULL ST. IN JEROME, AZ.

NEXT TO THE VISITOR CENTER

CALL 928-593-9480

FOR MORE INFO

Double click here to add text.

OOOOORDER GUNS ONLINE HERE

Double click here to add text.

WE ARE

NOW JEROME'S

ONLY FIREARMS

STORE.

OPEN DAILY

9 AM TIL 5 PM