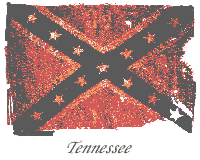 SAM R. WATKINS

A PRIVATE IN THE 1ST. TENNESSEE

REGIMENT, WROTE THESE WORDS.

OF THE 120 MEN TO JOIN CO. H  AT THE BEGINNING OF THE WAR HE WAS ONE OF ONLY 7 TO SURVIVE

" IN CLOSING THESE MEMOIRS, THE SCENS OF MY LIFE PASS IN RAPID REVIEW BEFORE ME. IN IMAGINATION, I AM YOUNG AGAIN TONIGHT. I FEEL THE FLUSH AND VIGOR OF MY MAN-HOOD. I AM JUST TWENTY-ONE TEARS OF AGE. I HEAR THE FIFE AND DRUM PLAYING DIXIE AND BONNIE BLUE FLAG. I HEAR OUR FIRE-EATING STUMP-ORATORS TELL OF THE RIGHT OF SECESSION. I SEE OUR FAIR AND BEAUTIFUL WOMEN WAVING THEIR HANDKERCHIEFS AND ENCOURAGING THEIR SWEETHEARTS TO GO TO WAR. I SEE THE MARSHALING OF THE HOSTS FOR "GLORIOUS WAR."  I SEE THE FINE BANNERS WAVING AND HEAR THE CRY EVERYWHERE, "TO ARMS! TO ARMS!" AND I ALSO SEE OUR COUNTRY AT PEACE AND PROSPEROUS, OUR FINE CITIES LOOK GRAND AND GAY, OUR FIELDS RICH IN ABUNDANT HARVEST, OUR PEOPLE HAPPY AND CONTENTED. ALL THOSE PASS IN IMAGINATION BEFORE ME.THEN I SEE GLORIOUS WAR IN ALL IT'S SPLENDOR. I HEAR THE SHOUT OF CHARGE,THE BOOM OF THE ARTILLERY AND THE RATTLE OF SMALL ARMS. I SEE GAILY-DRESSED OFFICERS CHARGING BACKWARDS AND FORWARDS OPON THEIR METTLED WAR HORSES, CLOTHED IN A PANOPLY OF WAR. I SEE VICTORY AND CONQUEST UPON FLYING FLYING BANNERS. I SEE OUR ARMS TRIUMPH IN EVERY BATTLE. AND, O, MY FRIENDS, I SEE ANOTHER SCENE. I SEE BROKEN HOMES AND BROKEN HEARTS. I SEE WAR IN ALL OF IT'S DESOLATION. I SEE A COUNTRY RUINED AND IMPOVERISHED. I SEE A NATION DISFRANCHISED AND MALTREATED. I SEE A COMMONWELTH FORCED TO PAY DISHONEST AND FRAUDULENT BONDS THAT WERE ISSUED TO CRUSH THAT PEOPLE. I SEE SYCOPHANTS LICKING THE BOOTS OF THE COUNTRY'S OPRESSOR. I SEE OTHER AND MANY WRONGS PERPERATED UPON A CONQUERED PEOPLE. BUT MAYBE IT IS BUT GHOSTS AND PHANTOMS OF A DREAMY MIND, OR THE WIND AS IT WHISTLES AROUND AOUR LONLEY CABINHOME. THE PAST IS BURIED IN OBLINION. THE MANTLE OF CHARITY HAS LONG AGO FALLEN UPON THOSE WHO THINK DIFFERENTLY FROM US. WE REMEMBER NO LONGER  WRONGS OR INJUSTICE DONE US BY ANYONE ON EARTH. WE ARE WILLING TO FORGIVE THOSE  WHO HAVE WRONGED OR FALSIFIED US. WE LOOK UP AND BEYOND ALL THOSE PETTY GROVELING THINGS AND SHAKE HANDS AND FORGET THE PAST. AND WHILE MY IMAGINATION IS LIKE THE WEAVERS SHUTTLE, PLAYING BACKWARD AND FORWARD THRU THESE TWO DECADES OF TIME, I ASK MYSELF, ARE THESE THINGS REAL? DID THEY HAPPEN? ARE THEY BEING INACTED TODAY? OR ARE THEY THE  FANCIES OF THE IMAGINATION IN FORGETFUL REVERIE? IS IT TRUE THAT I HAVE SEEN ALL THESE THINGS? THAT THEY ARE REAL INCIDENTS IN MY LIFE'S HISTORY? DID I SEE THOSE BRAVE AND NOBLE COUNTRYMEN OF MINE LAID LOW IN DEATH AND WELTERING IN THEIR BLOOD? DID I SEE THE SOLDIERS MARCHING, THE EARTH  TREMBLING AND JARING BENEATH THEIR MEASURED TREAD?  DID I SEE THE RUINS OF SMOLDERING CITIES AND DESERTED HOMES? DID I SEE MY COMRADS BURIED AND SEE THE VIOLET AND WILD FROWERS BLOOM OVER THEIR GRAVES? DID I SEE THE FLAG OF MY COUNTRY,THAT I LOVED FOR SO LONG, FURLED TO BE UNFURLED FOREVER? SURLEY THEY ARE BUT THE VAGARIES OF MINE OWN IMAGINATION. SURLEY MY FANCIES ARE RUNNING WILD TONIGHT. BUT HUSH! I NOW I HEAR THE APPROACH OF BATTLE. THAT LOW, RUMBELING SOUMD IN THE WEST IS THE ROAR OF CANNON IN THE DISTANCE. THAT RUSHING SOUND IS THE TREAD OF SOLDIERS. THAT QUICK, LURID GLARE IS THE FLASH THAT PROCEDES THE CANNON'S ROAR. AND LISTEN! THAT LOUD REPORT THAT MAKES THE EARTH TREMBLE AND JAR AND SWAY, IS BUT THE BURSTING OF A SHELL, AS IT SCREAMS THRU THE DARK TEMPESTUOS NIGHT. THAT BLACK, EBON CLOUD, WHERE THE LURID LIGHTNING FLICKERS AND FLARES, THAT ROLLING THRU THE HEAVENS, IS THE SMOKE OF BATTLE; BENEATH IS BEING ENACTED THE CARNAGE OF BLOOD AND DEATH. LISTEN! THE SOLDIERS ARE CHARGING NOW. THE FLASHES AND ROARING ARE BLENDED WITH THE SHOUT OF SOLDIERS AND CONFUSION OF BATTLE.

                BUT, READER, TIME HAS BROUGHT HIS CHANGES SINCE I, A YOUNG ARDENT, AND IMPETUOUS YOUTH, BURNING WITH  A LOFTY PATRIOTISM FIRST SHOLDERED MY MUSKET TO DEFEND THE RIGHTS OF MY COUNTRY.

                 LIFTING THE VEIL OF THE PAST, I SEE MANY MANLEY FORMS, BRIGHT IN YOUTH AND HOPE, STANDING IN VIEW BY MY SIDE IN COMPANY H, FIRST TENNESSEE REGIMENT. AGAIN I LOOK AND HALF THOSE FORMS ARE GONE. AGAIN, AND GREY LOCKS AND WRINKLED FACES AND CLOUDED BROWS STAND BEFORE ME."

THESE WORDS ARE FROM THE BOOK   "CO. AYTCH"

BY SAM WATKINS PUBLISHED BY TOUCHSTONE BOOKS. I STRONGLY ADVISE READING THE ENTIRE BOOK TO UNDERSTAND THE FEELINGS AND HOPES OF THE CONFEDERATE SOLDIERS THAT FOUGHT FOR FREEDOM.